Trucking Services Fort Worth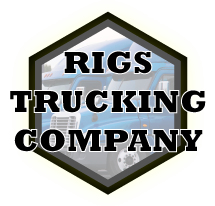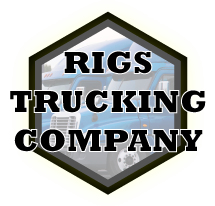 Besides our dedication to service and reliability, we also offer a diverse selection of trucking services. This means the types of cargo we carry ranges from raw materials for manufacturing to a shipment of cars ready for the dealership. Different types of cargo bring with it different challenges, such as shipping any object without damage and abiding by various local customs laws that govern each type of cargo. Here are some types of services we provide:
Hazardous Materials Transport
Moving hazardous material is regulated by the DOT. We always recommend using a trucking company that has proven track record and experience with this type of transport, so you can make sure your shipment will get to its destination safely. The transportation of hazardous materials in trucks or rail cars is very heavily regulated because when these substances are transported improperly, it poses significant risks to yourself and other people.
Improper care of hazardous materials can be devastating not only to your health but also to the safety of others around you and the environment. When you transport hazardous materials, it's important that you have the proper equipment, experience handling toxic chemicals or biological agents, and procedures for disposing contaminated items. If you need help with transporting or disposing these types of materials, give us a call.
Heavy Hauling
Heavy Haul Trucking refers to the transport of overweight cargo, often heavy machinery. If you are considering such services, please contact us with your questions. A heavy haul is legally defined by freight which exceeds the legal limitations for hauling on the road. Each state has it's own laws limiting weight limits and regulating truck loads.
Heavy Haul Trucking refers to the transport of overweight cargos, which is often times heavy machinery. If you are considering such services, please contact us with any questions you may have. Heavy Haul is a legal term for freight which exceeds the limits of roads or truckloads.
Logistics
Trucking logistics includes the planning, organizing, and overseeing of all trucking operations. It might include considerations such as type of cargo, weight, coordinating timing for transport and staying compliant with federal and state regulations.
Car Transport/Auto Transport
Car transport is usually the process of moving your car from one location to another. Our customers can range from individuals that are relocating or car dealerships that are moving a fleet of cars. "How much does it cost to transport a car" is a frequent question we have received from both potential and current customers. This figure can vary depending on the factors, but on average you should expect to pay between $800-$1200 for professional van transportation within your state. For longer distances or international moves, however, the average starts at $900 and can go up to $1,600.
Freight Shipping
At some point you may find yourself in need of trucking services to move your company's goods from one location to another. It can be a daunting task, but fortunately you don't have to do it alone! Rigs Trucking Company has been providing freight shipping for over 20 years and we offer some of the best rates around.