Heavy Haul Fort Worth, Texas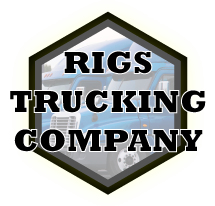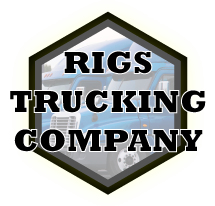 Heavy hauling is a service that Rigs Trucking offers. We are based out of Fort Worth Texas, and we offer heavy haul trucking services to companies who need help with whatever they may be transporting. If you have been looking for someone to move your equipment or machinery, then you should reach out to us today!
Heavy hauling is a large and sometimes difficult task. Unless you have the knowledge, equipment, and strength to transport your load in one piece, you're going to need help that only Rigs Trucking can provide. We pride ourselves on being able to handle any size truck– whether it's small or incredibly oversized– giving clients an effective way of getting their projects done quickly and efficiently so they can move on with life.
What is heavy haul?
Heavy haul refers to the transport of the heaviest and most challenging pieces of cargo. This type of transportation is also often referred to as project cargo or heavy lifting. These services typically include anything that can not be lifted by a crane; it may require a front-end loader, forklift, or ground vehicle, among other options. The term 'heavy haul' in freight services generally refers to shipments that are too big for conventional modes of transportation, like truckloads or container shipping through railroads. And this type of shipment is usually very expensive and time consuming due to its oversize nature and specialized packaging requirements.
How much does it cost to haul heavy equipment?
The cost to transport heavy equipment varies greatly based on the equipment being moved, no matter which mode of transport is used. However, as a rule a combination of day rates and miles travelled appears to provide a good approximation or estimate.
One other thing worth considering when comparing prices for moving heavy equipment is the type and insurance coverage included in the freight transportation contract. Some companies offer liability only while others will also take care of content damages and security issues – all at different premiums. It's always best to compare quotes from several companies before committing to one until you've decided what level of full cover is necessary or affordable for your situation.
How do you haul heavy equipment?
Perform a Documented Risk Assessment before loading the equipment and outfit sites with PPE. Inspect for damaged machinery, contaminated areas, uncovered hazardous material, and other harmful situations before transporting them. DO NOT move any hazards or equipment without consulting a safety professional if unsure of how to proceed.
Always choose safe handling procedures over speed during transport; Speed can lead to serious injuries associated with tripping or falling on stairs, ladders, ramps or other means of access resulting in bumps, bruises and strains from falls down elevations of 6 feet or more as well as bruising when colliding with fixed objects such as walls. Heavy objects can also cause dangerous collisions that result in cuts from sharp edges and punctures made by hard metal pieces that are propelled.
Every heavy haul is different, so give us a call today and we can give you an initial estimate right away!