Logistics, Fort Worth Texas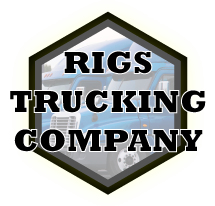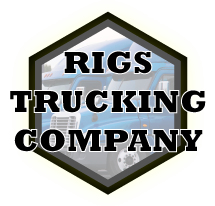 Rigs Trucking Company offers logistics services based out of Fort Worth Texas. Logistics is the process of transporting goods from one location to another in an organized, timely and cost-effective manner. Logistics companies are responsible for managing the details so that products arrive on time at their destination.
Our team is comprised of professionals with many years of experience in the industry. We take pride in providing customers with excellent service, competitive rates and upfront pricing information.
The transportation industry is a $7 trillion market in the United States alone. However, this number does not include the billions of dollars that are spent on logistics and supply chain services.
In today's world, we have constant access to information from both our clients and our competition through social media channels like Twitter. Keeping up with all of these changes can be difficult for a small business owner who may be dealing with other challenges such as cash flow issues or customer service complaints.
Rigs Trucking Company specializes in providing quality trucking solutions to businesses across North America – including freight shipping, truckload carriers and more! We want you to succeed while keeping your costs low so that you can focus on running your business instead of worrying about it! Our goal is simple – make life better for small business owners by delivering exceptional service at an affordable price!
What exactly is logistics?
Logistics refers to the flow of material, storing, and handling. For those in logistics, there are managing costs as well as a lot of time management – from inventory to shipment schedules. The goal? To get your product there efficiently and cost-effectively.
Logistics is a broad term that refers to the movement, storage or flow of goods or services between one point and another: it may utilize both blue-collar work and white-collar work such as being pretty high up on any corporate chain – they are central points for supplies and vital information for all others downstream within an organizational structure which have been established by companies.
By breaking down each step of the process into individual steps (starting with raw materials entering through manufacturing) companies can then optimize the process by cutting down on inefficiencies which can lead to cost and time savings.
Enter Rigs Trucking Company: a provider of freight transportation services, warehousing and distribution for all your shipping needs. Logistics is not just about transporting goods from A to B – it's also about managing costs as well as a lot of
Why use logistics and supply chain management?
Logistics is an essential component of supply chain management. A business doesn't exist in a vacuum, and any company that can't interact with its environment to provide goods and services effectively will suffer as a result. The well managed transportation of materials gives organizations the best chance at minimizing errors, improving on delivery time expectations, lowering costs for customers through lower prices or better customer service offerings, and satisfying stakeholders who depend on the organization's success to stay afloat.
What are examples of logistics?
Logistics is a very broad industry that can refer to the management of any dataset related to movement, transport or storage. When used in respect to supply chain it can refer to activities like scheduling the distribution of goods, coordinating transporters and controlling inventory. It's necessary for any company looking to maintain an efficient operation from sourcing raw materials through production and onto consignment or sale.
The most common example is scheduled shipments across a vast organization – this could involve using data gleaned from systems like EDI (Electronic Data Interchange) or other financial information to optimize efficiency and reduce cost for your company while maximizing convenience for users of your service. For airlines, logistics also refers broadly not just distribution but airport operations as well as mapping.
Give us a call today to see how we can help make your business and supply chain run more efficiently, to save costs and give better service to your customers today.